[China Instrument Network Instrument R&D] On August 17-18, 2017, the 863 Office for Ocean Technology organized the "Twelfth Five-Year Plan" 863 Program "Deep Sea General Technology and Product Development (Phase II)" in the area of ​​marine technology. 9 Project technical acceptance meeting. Project acceptance experts, chief project experts, project leaders and key researchers participated in the meeting.


China's self-developed deep-sea 7 function master-slave servo hydraulic manipulator
The acceptance expert group heard the report of each project, carefully reviewed the acceptance materials, and strictly studied the project according to the 863 plan management method, implementation details, and the two specifications ("Quality Management Standards for the Development of Marine Instruments and Equipment" and "Standardized Maritime Testing Management Methods"). Targets and assessment indicators are strictly controlled. In the end, all nine projects passed acceptance.


China's independently developed sky-wave integrated oceanographic radar observation network
Of the 9 projects that were accepted this time, the "Deep-sea General Technology and Product Development (Phase II)" project broke through key technologies such as deep sea submersible robot manipulator tools, seawater hydraulic transmission components, hydraulic power sources, and deep-sea permanent magnet motors. 25 pieces/sets of samples and prototypes, relevant results have been applied in deep sea equipment; "High-frequency surface wave radar key technologies and equipment development" project has focused on the development of sky-wave integrated high-frequency over-the-horizon radar network detection technology and buoys High-frequency ground wave radar system technology, built a dual-frequency high-frequency over-the-horizon wave integrated ocean radar demonstration test network operating in multiple-input and multiple-output mode, and carried out three consecutive months of maritime comparative verification test; "The value of marine biological products development" project has achieved fruitful results, "Algae polysaccharides" have been approved for health products, "high EPA/DHA triglyceride type fish oil" has been granted health food approval, and "shellfish polysaccharides" and " mussel polysaccharides" have been applied for health products The acceptance number, "trauma hemostasis material" and "marine polysaccharide cerebrospinal fluid leakage blocker" received clinical approval.

(Original title: "Twelve Five" 863 Program "Surface Technology and Product Development (II Phase)" in the field of marine technology passed the technical acceptance.
24", 30", 36",46" diameters walk-behind troweling machines are designed for all type of flooring applications for the concrete professional and can be used with either combination blades or finishing blades.
Low maintenance & Long-life design.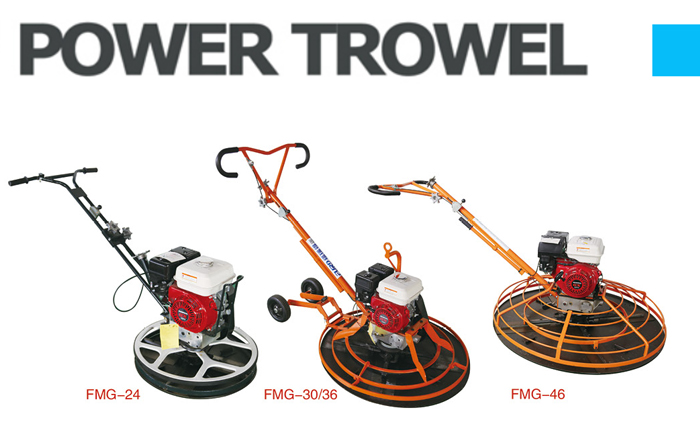 FURD factory also produce ride on Concrete Power Trowel, the size are 30" Ride On Power Trowel and 36" ride on concrete power trowel.
The engine all adopt Honda gasoline engine, which has good performance.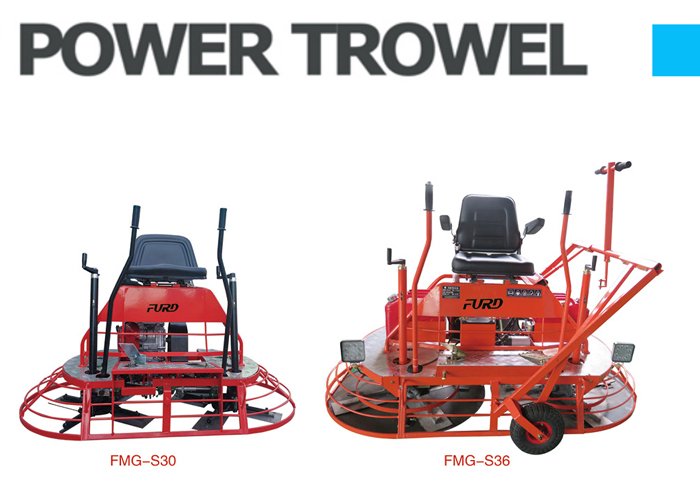 Walk-Behind Power Trowel,Walk-Behind Concrete Power Trowel,Walk-Behind Power Trowel Machine,Walk-Behind Asphalt Power Trowel
Jining Furuide Machinery Manufacturing Co., Ltd. , https://www.vibratoryroller.nl