Exporting Area:
Europe, Middle East;Southeast Asia, South America
Exporting Countries 1:
Germany, Poland, Turkey, Australia, Parkistan, Phi
Exporting Countries 2:
Brazil, Argentina, Russia, France, Uzbekistan, Egy
Engine Type:
1-Cylinder, 4-Strock, Air-Cooled Gasoline Engine
Engine Spare Parts:
Carburetor, Camshaft, Spark Plug, Piston, Cranksha
Generator Type:
Household Electric Power Silent Portable Gasoline
Generator Spare Parts:
Stator and Rotor, AVR, Carbon Brush, Fuel Tank, Mu
Generator Output Power:
1kw, 2kw, 2.5kw, 2.8kw, 3kw, 4kw, 5kw, 6kw, 7
Generator Optional:
Recoil Start, Electric Start, Single Phase, Three
Keywords:
Chinese Generator Parts
Transport Package:
Well Pack in Strong Carton
Specification:
200*100*120mm
bison(china) BS160 BS200 BS390 engine recoil starter kick starter chinese generator parts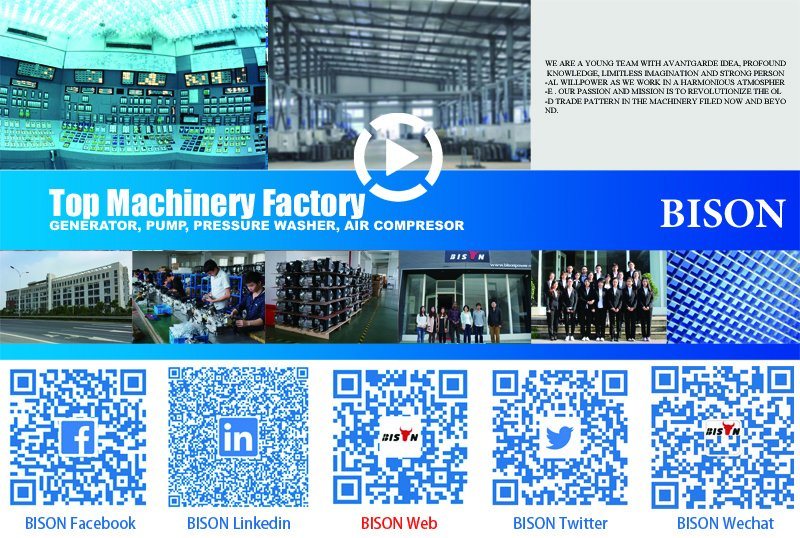 Copy Link To BISON Video Showroom:Â Â https://www.bisonpower.net/video/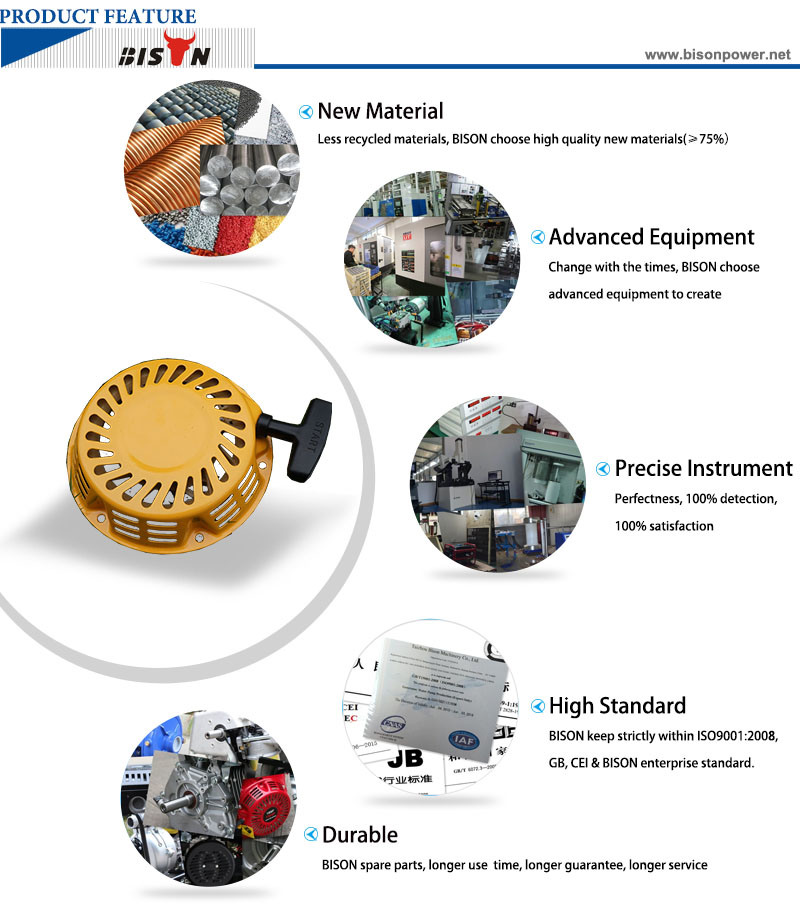 - Features
We are one of the most professional suppliers of spare parts for small machine in China. We can supply various kinds of spare parts for the following machines:
1.Gasoline Engine:GX160/200/210/270/390/420,MZ175,152/154,EY15/20,etc.
2.Gasoline Generator set:Â ET950,1/2/3/4/5/6KW,etc.
3.Gasoline Water Pump:WP10/15/20/30/40,Ronbin Pump,sewage pump,High Pressure Pump,etc.
4.Diesel Engine:Â 170F/178F/186F,170FA/178FA/186FA,etc.
5.Diesel Generator set:2/3/5/8/10/12KW,etc.
6.Diesel Water Pump:20/30/40DP,etc
7.Gasoline Concrete Vibrator,High Pressure Washer,Welding Machine,etc.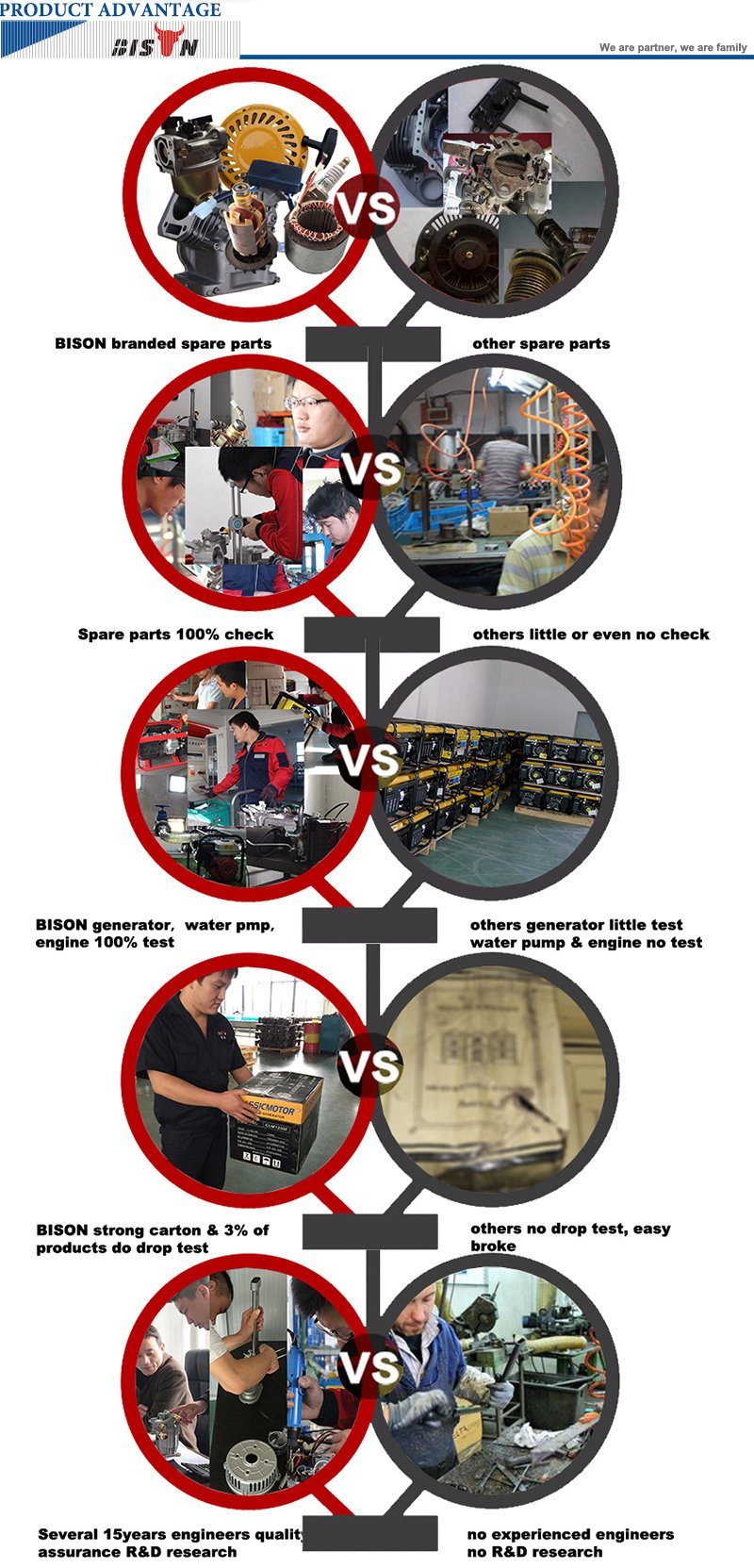 Quality Assured
For your products:Â Bison all use qualified and branded spart parts, 100% machine spare parts must be tested before assembling, 100% generator, water pump, engine, high pressure washer must be tested before packing, 3% of your good we do dropping test to, we have 1Â over 20years engineer, 2Â over 10years engineers, 2over 8years engineers R&D research team.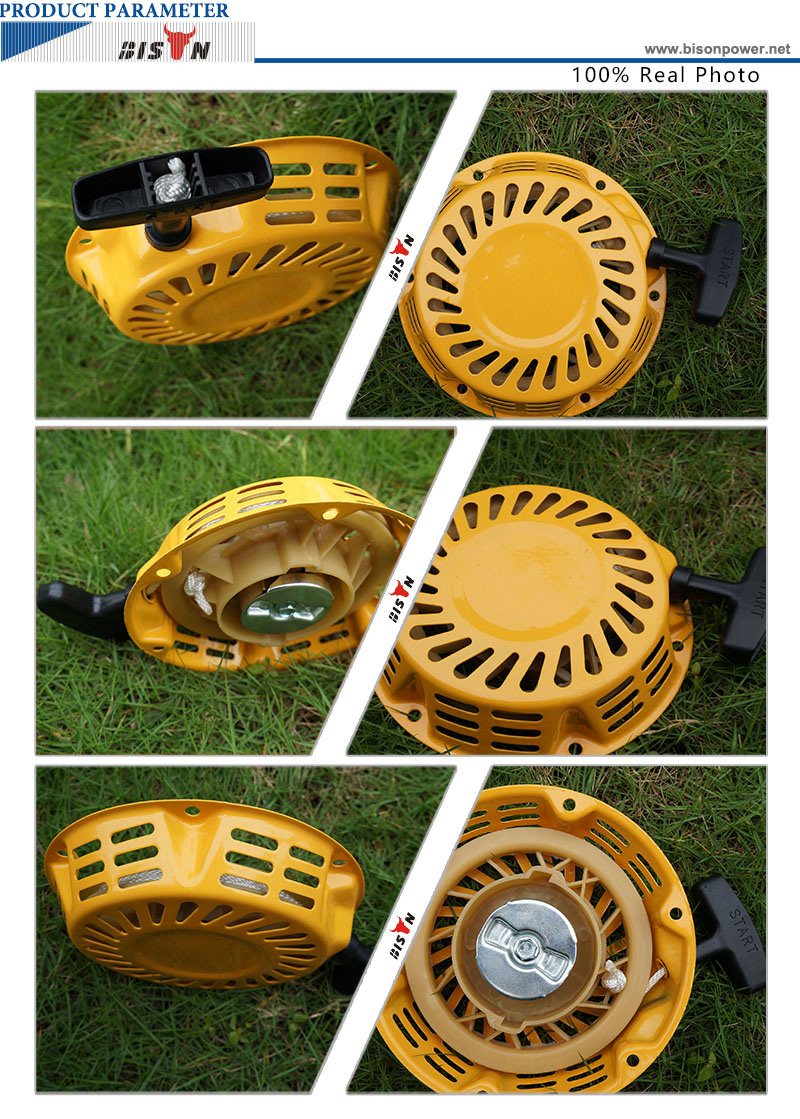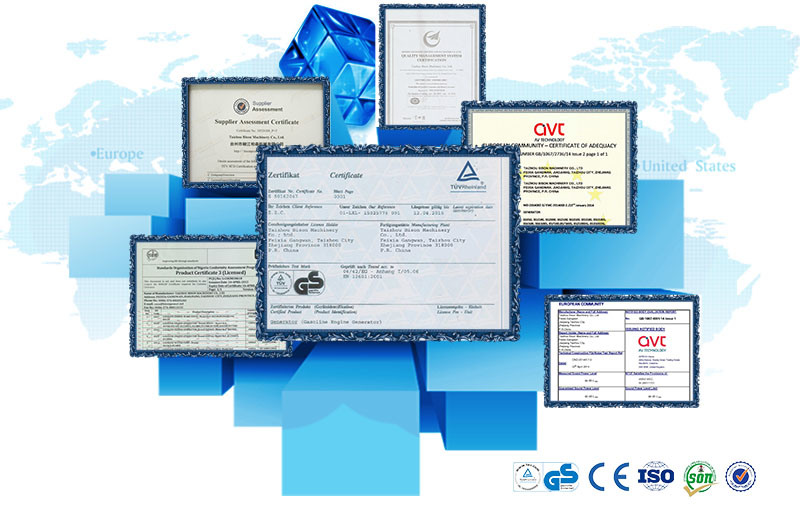 Why Choose BISONÂ 
1. Supply you top quality products with Competitive Price under the same quality level, different products according to your different market demands.

2. Strictly Control the whole production process and guarantee punctual delivery, Test each of our products one by one before packing to ensure the quality.

3. Supply you a good pre-sale, in-sale and after-sale Service. We're not just working partners, but also Friends and Family.

4. When you come to our Factory, we will try our best to supply you all services to make you feel like at home.



BISON Web -
http://www.bisonpower.net/

BISON Social Media -
Facebook :Â Â https://www.facebook.com/bisonmachinery
Linkedin :Â (add) coco xiang
Twitter :Â Â https://twitter.com/Bison_Generator
Youtube :Â https://www.youtube.com/channel/UCv_hDMirbChOHMcyhuDzq3Q

BISON Contact Info -
 
 
 
Petrol Engine Parts,Petrol Engine Piston,Car Engine Piston,Auto Engine Pistons
KINCON POWER TECHNOLOGY CO.,LTD , https://www.kinconparts.com