Trademark:
KEDA or your brand
Transport Package:
10 PCS/Inner Box; 250 PCS/Carton
Specification:
22 mm * H 85 mm Lock head: 22 x H 34 mm
ISO17712 High Security Container Truck Bolt Seals KD-015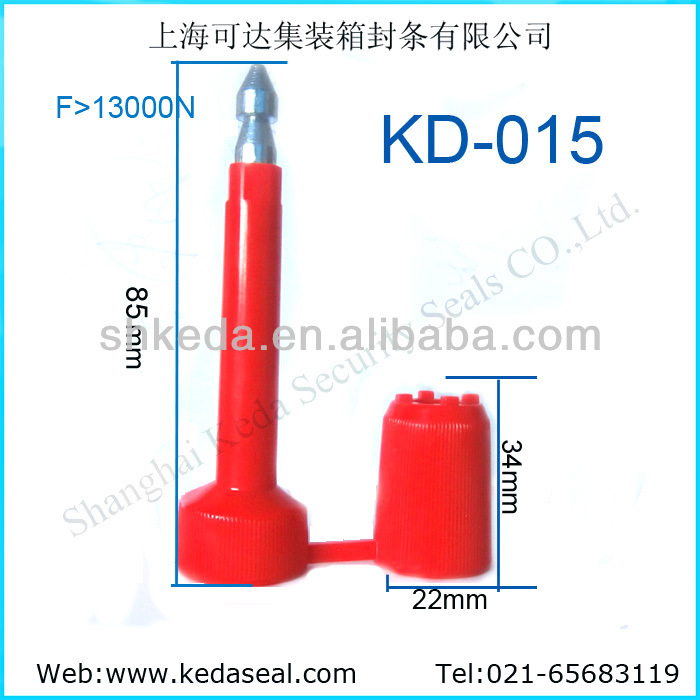 Product Description                                         
 
Model No.
 

KD-015

Material 
 

ABS plastic cover steel lock system

Specification
 

Pin: ∅8 mm * H 85 mm    Lock head: ∅22 mm x H 34 mm

ISO standard
 

ISO 17712:2013

Color
 

red / yellow / blue / green / orange / white

Marking
 

Sequential number, company name, logo, barcode by laser

Tensile strength
 

>13 KN

Packaging
 

 10 pcs/inner box ; 250 pcs/ctn

Application
 

Container door
Similar products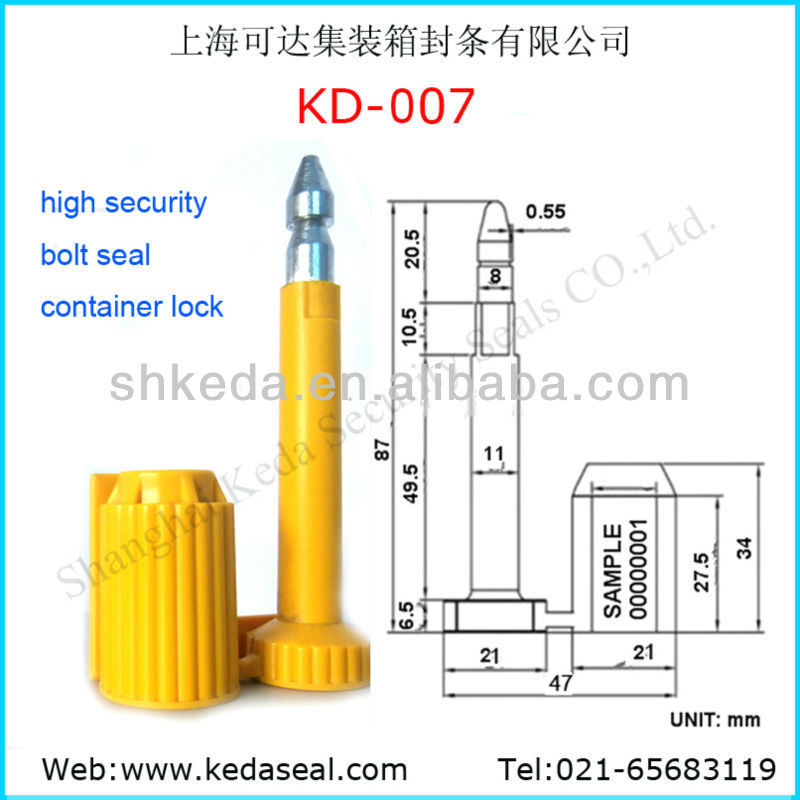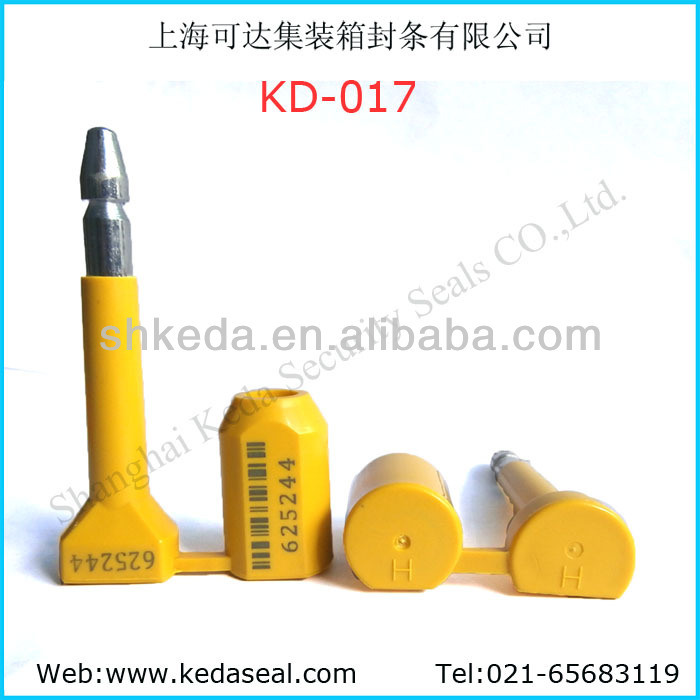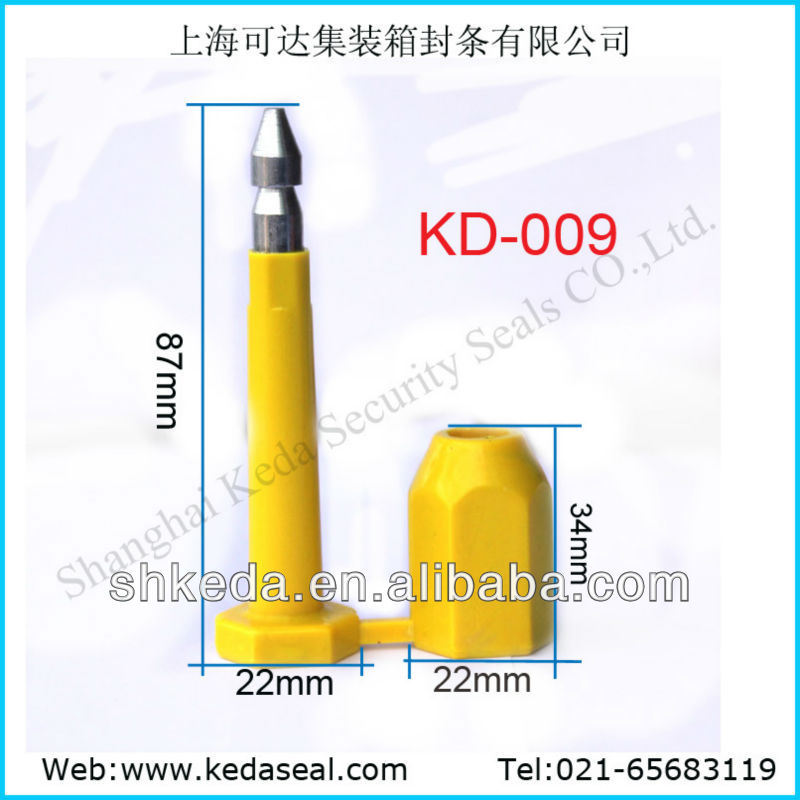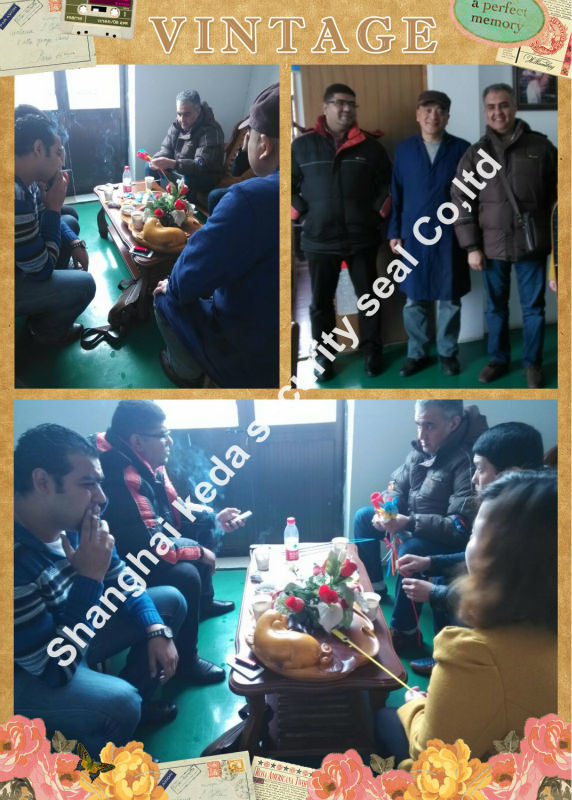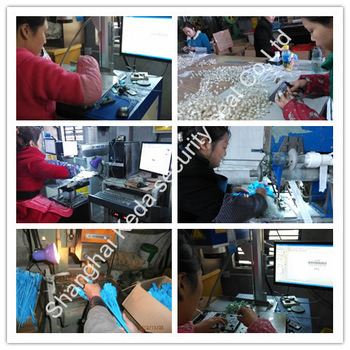 Car Lift goods elevator have high performance elevator parts, permanent magnet synchronous drive and intelligent door system, safe and reliable.
Car lift Goods Elevator permanent magnet synchronous traction machine,smaller volume but higher efficiency, saving more space for the headroom.
Car lift goods elevator highest safty standard, to ensure passenger safty.
Car lift goods elevator multiple customized for transportation arrangement and structure for matching design style of house.

Automobile Elevator,Car Elevator,Car Lift,Automobile Lift
Shandong Bester Elevator Co., Ltd. , https://www.besterlift.com